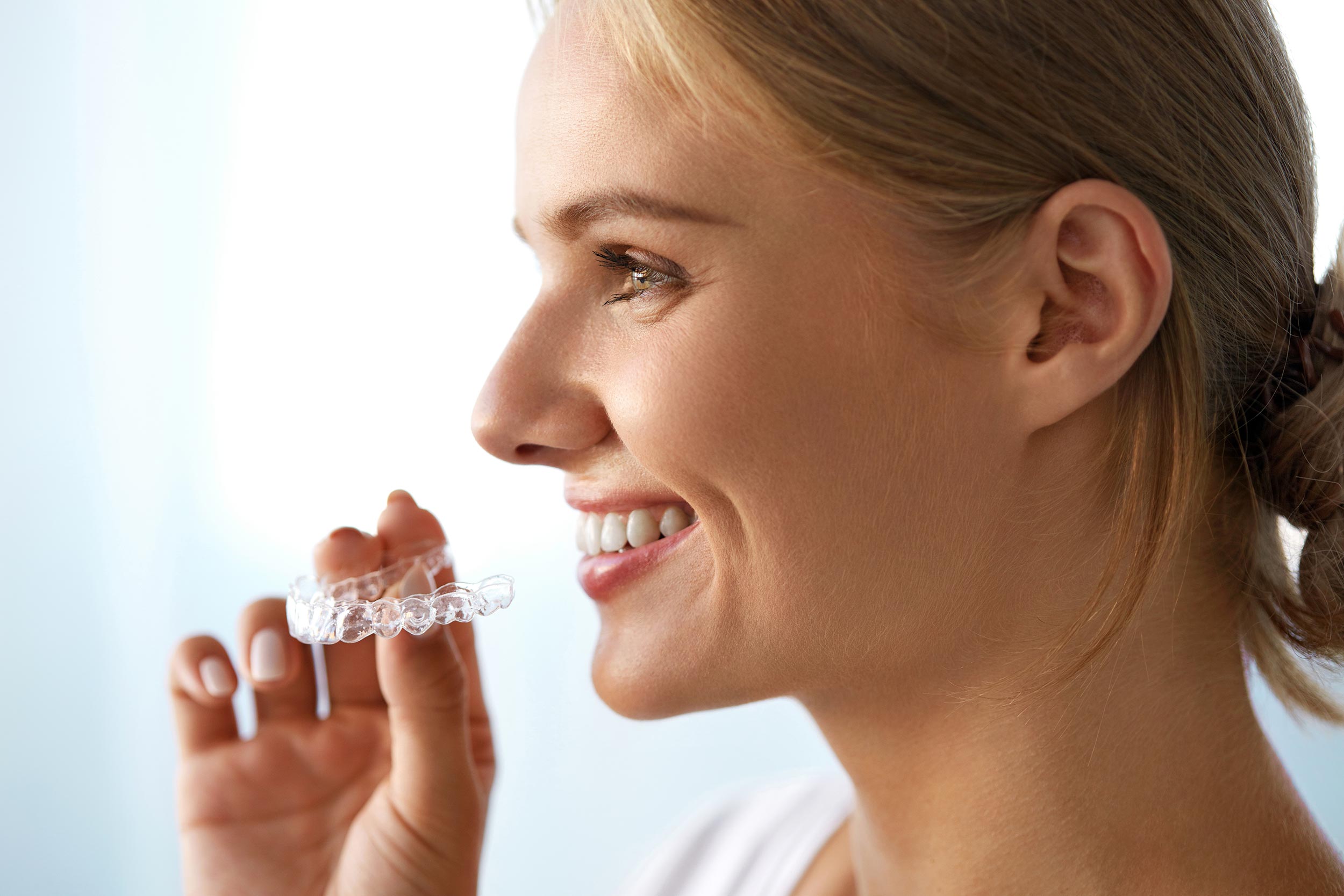 The Invisalign System
With one of the best recent developments in orthodontic technologies, Invisalign has been shaping smiles and changing lives for several years. These polymer retainers are perfect for both adults and teens looking to straighten their teeth and restore some confidence in their smiles.
Invisalign has become such a popular solution recently because it eliminates many peoples' issues with traditional metal braces. Invisalign involves no wires, glue, or wax, to maximize comfort and efficiency.
The Application Process
First your dentist will complete an exam of your oral health and determine if you teeth are suitable for Invisalign treatment. Then a mold or scan of your teeth is taken, and sent to a lab where your custom Invisalign retainers are made just for you.
The treatment will use several retainers over the course of a few months to gradually straighten your smile with an easy to maintain plastic retainer. Invisalign is also removable for photos, eating, sports, or any other activity where metal braces can cause problems.
Why Choose the Invisalign System?
No Wires or Glue
Removable
Durable
Custom Fitting
Easy to Maintain
Invisalign by Prestige Dental Care
If you have been looking for a stress-free alternative to braces, then the Invisalign system might just be a match. Prestige Dental Care only uses the best and latest technologies available to improve the oral health of our patients and make our care more accessible.
Feel free to give our office a call or send us an email if you have any questions about the Invisalign system or if you would like to set up an appointment.
Schedule Your Appointment at 601-533-0923